"I Married Somebody Half My Age and Everybody Thought I Was Crazy." The Story of Dick Van Dyke, Who Found Love at the Age of 86
Some people say that love can conquer all ages. Hollywood star Dick Van Dyke got a chance to personally find out if this is true. The 97-year-old actor has been immensely happy in his second marriage to 51-year-old Arlene Silver for 11 years already. According to Van Dyke, the secret to his longevity lies in these relationships.
Van Dyke lost his long-time partner, but life gave him another chance.
Dick Van Dyke is one of those people who just can't live alone. The actor's first marriage lasted 36 years, and he lived with his partner Michelle Triola for 33 years until lung cancer separated them in 2009.
He was by her side until the very end. In the last days of her life, Michelle was in a coma, and Dick sang and talked to her until the hospital nurses told him that Michelle was no longer there.
The actor spent a year alone and realized he couldn't keep on living like that any more. He explained, "I have to have somebody to share [life] with."

This somebody was Arlene Silver, who Van Dyke met in 2006 at the SAG Awards. Silver was a makeup artist and they had a professional relationship.
When Michelle passed away, Arlene would come to Dick after work and bring him food. He was flattered by the support Silver gave him. Over time, their friendship developed into love and they moved in together.
In 2012, Dick Van Dyke and Arlene Silver got married.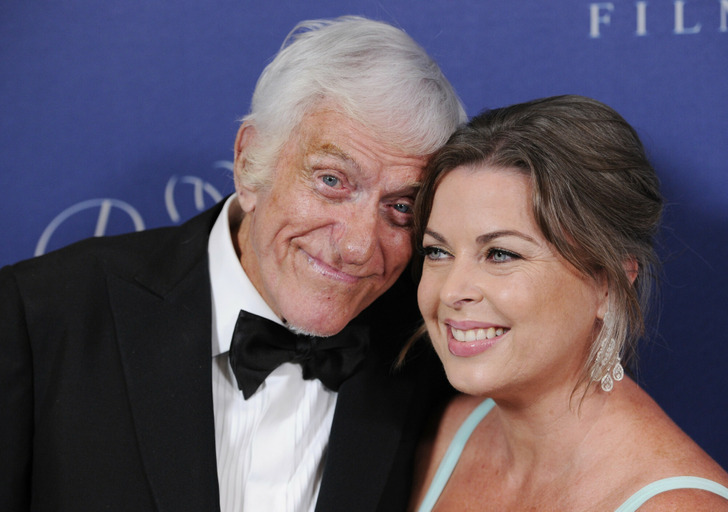 Chris Pizzello/Invision/AP/East News
They got married during a leap year, on February 29. Dick was 86 and Arlene was 40. Van Dyke was afraid his family members wouldn't approve of this relationship due to the 46-year age difference between them, but his family welcomed Arlene with warmth. Dick shared, "My grandkids call her Grandma. My four kids just love her."
Van Dyke is incredibly happy with his new wife. "I married somebody half my age and everybody thought I was crazy, but she is just an absolute angel."
The spouses prove that a large age difference doesn't have to be an obstacle in a relationship, especially if you have shared interests. They both love singing and dancing. They perform together in The Vantastix, an a cappella band founded by Van Dyke. They also often appear at red carpet events and movie premieres together.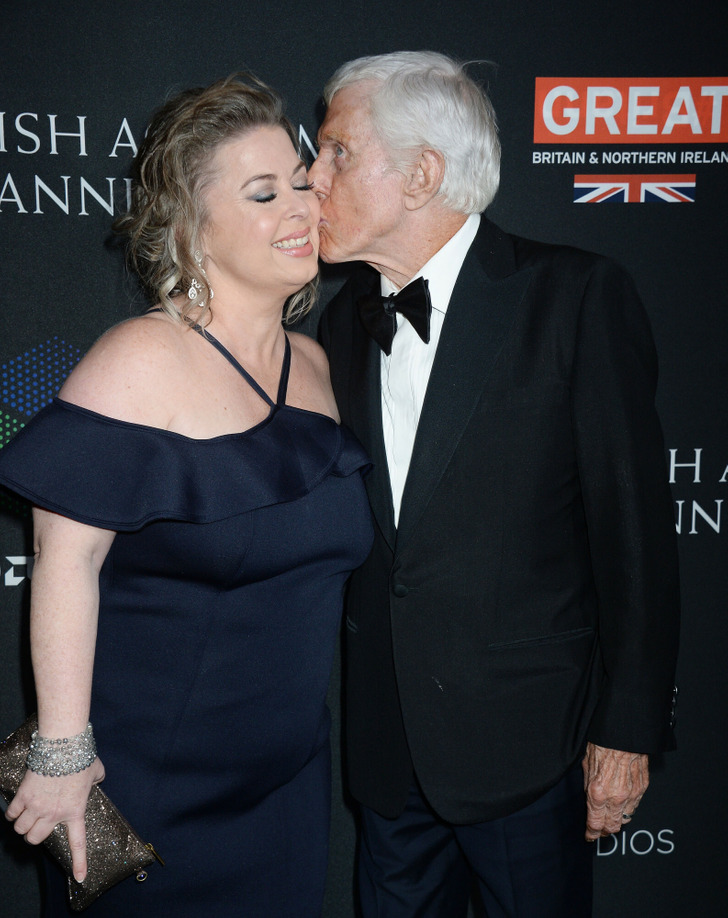 Gilbert Flores/Broadimage/East News
Dick is sure that his young and beautiful wife is exactly what helps him stay young at 97. She inspired him to take part in The Masked Singer. His performance made a splash: none of the judges could have imagined that a star this popular would be under the mask.
Now, the actor is considering doing a play. We're sure that, with Arlene's support, he can do anything.
Cheery
/
Films
/
"I Married Somebody Half My Age and Everybody Thought I Was Crazy." The Story of Dick Van Dyke, Who Found Love at the Age of 86