Hollywood Stole Natalie Portman's Childhood, but She Doesn't Make the Same Mistakes With Her Own Children
There's an old saying: "Happiness loves silence." It seems that Natalie Portman agrees with this wisdom. The actress started her movie career at an early age, but success didn't go into her head—she managed to achieve great heights in her profession and build a strong family. Natalie has worked hard to protect her children's childhood but be a cool and loving parent at the same time. We decided to find out how Natalie manages to find balance between work and family life and would like to share her wisdom with you.
She found her calling at a young age.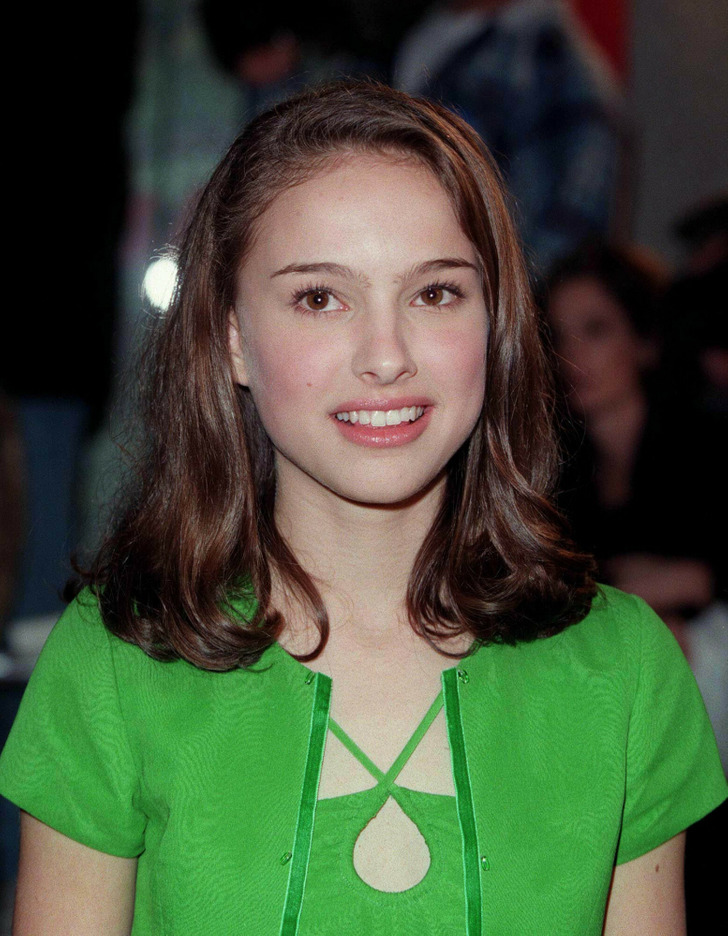 Mary Evans / AF Archive / Graham Whitby Boot / East News
Natalie Portman started her acting career at a young age. She was only 12 years old when she took part in the movie Léon: The Professional. The movie gained an iconic status, which helped Natalie to quickly become famous. A year later, she played opposite Al Pacino in Heat, and then landed the role of Queen Padmé Amidala in Star Wars.
Later, the actress would say that she was lucky to find her calling so early. Her parents were very supportive of her. And when her career took off, Natalie got a chance to travel, meet interesting people, and learn about new cultures, all experiences she might not have had under different circumstances.
She went through bullying and objectification.
Portman really enjoyed her work in Hollywood, but there were some downsides to her experience. The future Oscar winner was bullied at school. Every time she returned from working on a film, classmates would say she was stuck up and give her a hard time.
The world of adults wasn't fair to her either. Portman's first characters, which she played at the age of 12-13, bore some semblance to Nabokov's Lolita. Later, Natalie would say that being sexualized as a child strongly affected her understanding of life. To feel safe, the actress chose to become serious and conservative in her relationships.
She found her soulmate.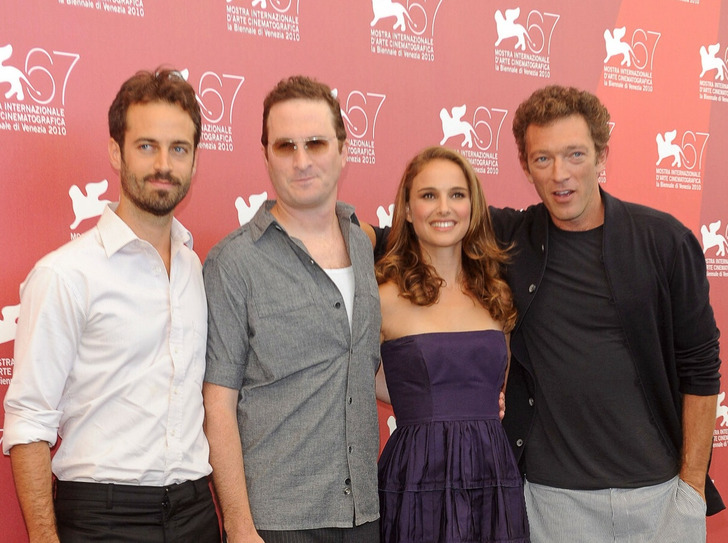 Luckily, Natalie passed the tests of fame successfully. She managed to open her heart to love. According to rumors, Portman dated musician Moby, actor Jake Gyllenhaal, and millionaire Nathaniel Rothschild. The actress later met her future husband on the set of Black Swan. Portman landed the role of a ballet dancer, and Benjamin Millepied helped her in this.
He taught Natalie how to dance and was also her choreographer. Later, the actress would speak warmly about her exhausting training. "It was great. I met my husband on it. He was teaching me to dance. It was like I really got to know him and that was when it seemed like, 'Oh, this is the person.' "
She kept their relationship secret.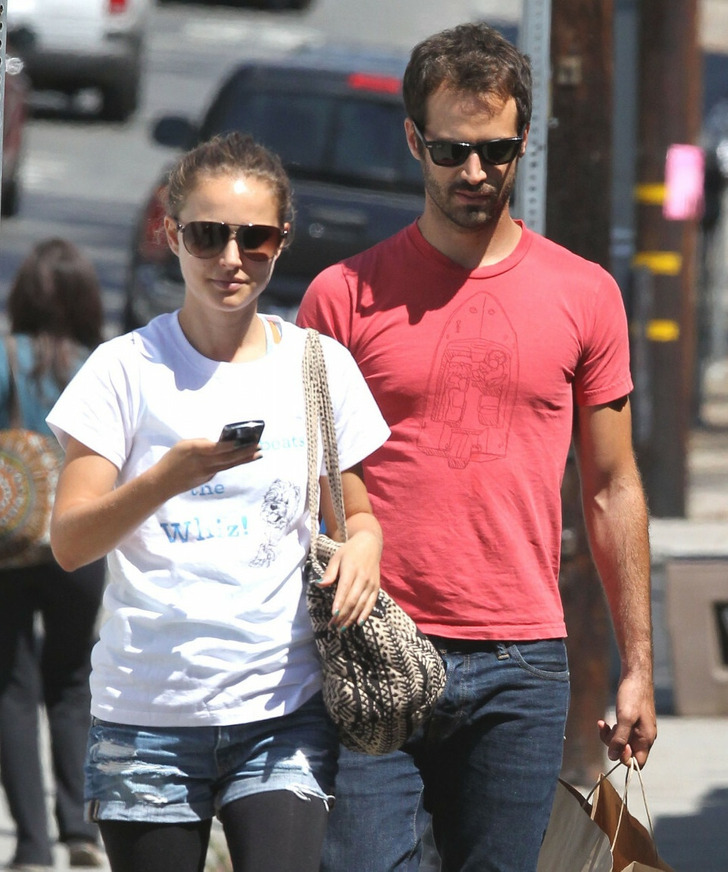 Juan Sharma / Matt Smith, PacificCoastNews.com / East News
Portman and Millepied's relationship developed really fast. The couple were often photographed together walking in the street or attending different events. After a year of dating, they announced their engagement. Natalie had always kept the details of her personal life private, and this time was no exception. She just said that she was indescribably happy.
She decided to become a mother at the peak of her career.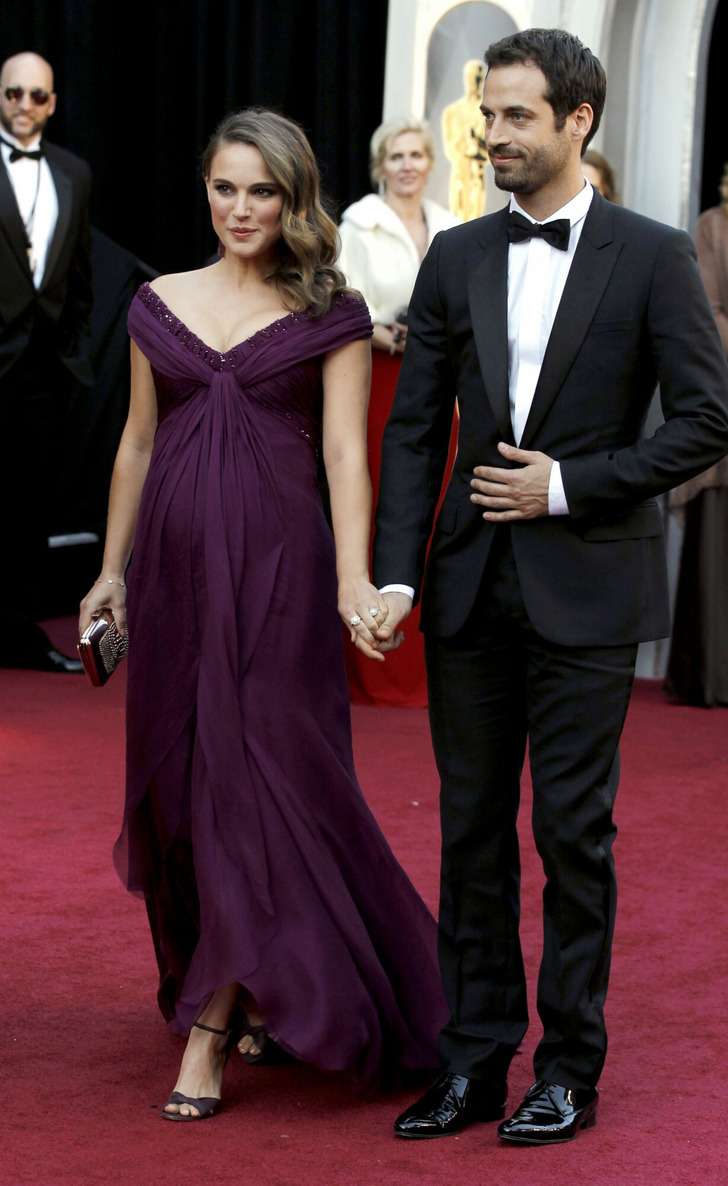 Along with their engagement announcement, the couple shared another great news: Natalie was pregnant. Portman and Millepied appeared at the Academy Awards together. The great thing was that Natalie left the ceremony with a coveted statuette in hand—she won an Oscar for her performance in Black Swan. In her speech, Portman thanked "the love of her life" for his choreographic work and for giving her the most important role of her life: the role of a mother.
She supports childfree people.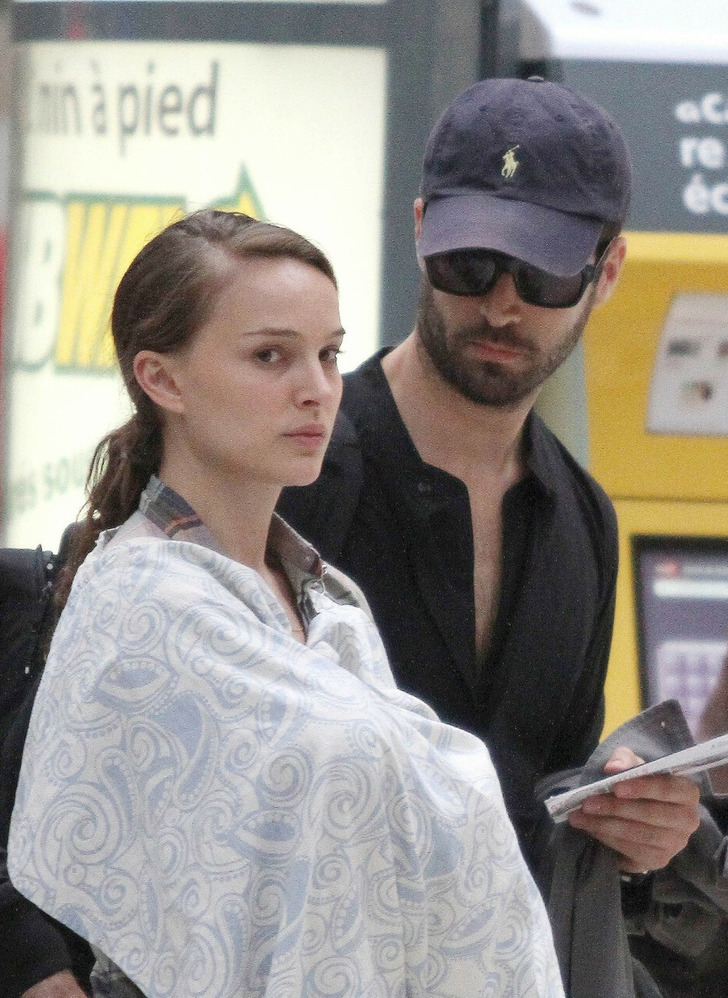 Portman gave birth to a boy a week after she turned 30. They called their son Aleph, which is the first letter of the Hebrew alphabet.
It seems that Natalie shares traditional family values, but she also supports people who've chosen to remain childfree. "There's a weird obsession about kids and actresses in our media that's over the top. It's a personal choice. For me it was a wonderful, meaningful, life-changing experience that I couldn't live without. But someone else might not want that and still be completely fulfilled and whole without it."
She had a secret wedding.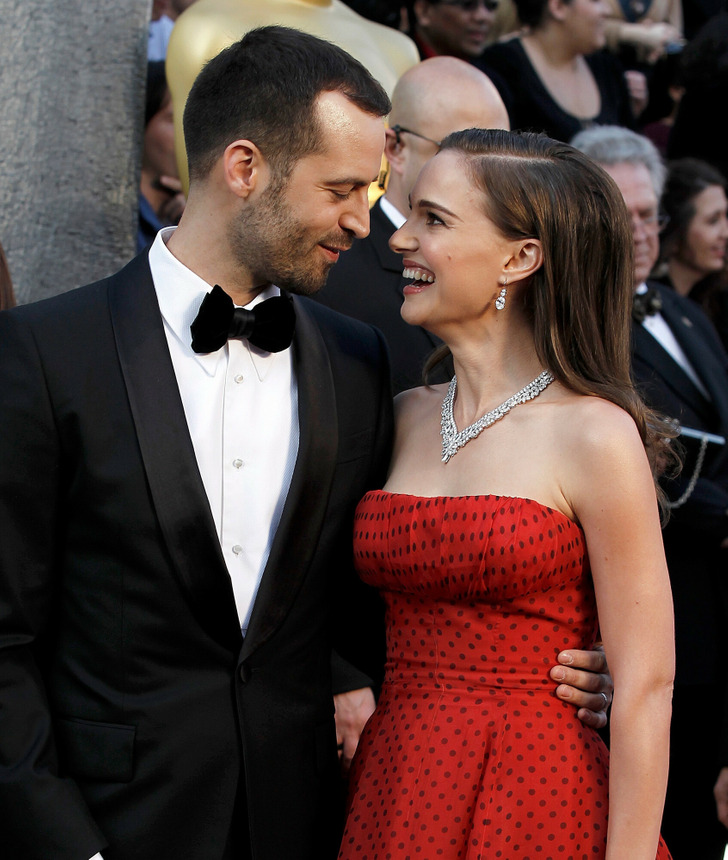 Natalie and Benjamin's love story developed rapidly. So, it was quite logical for the new parents to get married. The secret wedding ceremony took place on the seacoast in California a year after the childbirth. According to the Jewish traditions, the newlyweds exchanged their vows in the dark. And at the end of the ceremony, Millepied smashed the glass, and everyone yelled, "Mazel tov!"
She moved to the other side of world to be next to her partner.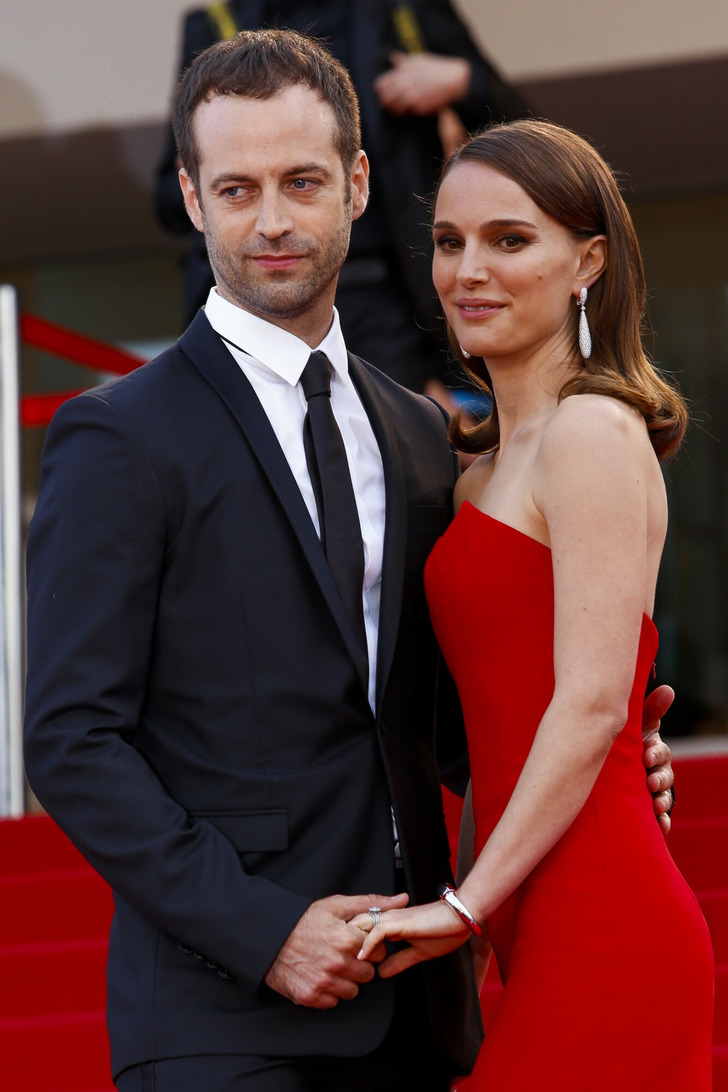 Arnold Jerocki / News Pictures / East News
Natalie and Benjamin are both artists, and both of them have to travel overseas for work. Portman didn't want to be away from her husband, so she moved to Paris with him when he got a job at the Paris Opera Ballet. Perhaps the couple's mutual support is the key to their strong relationship.
They keep their work very separate.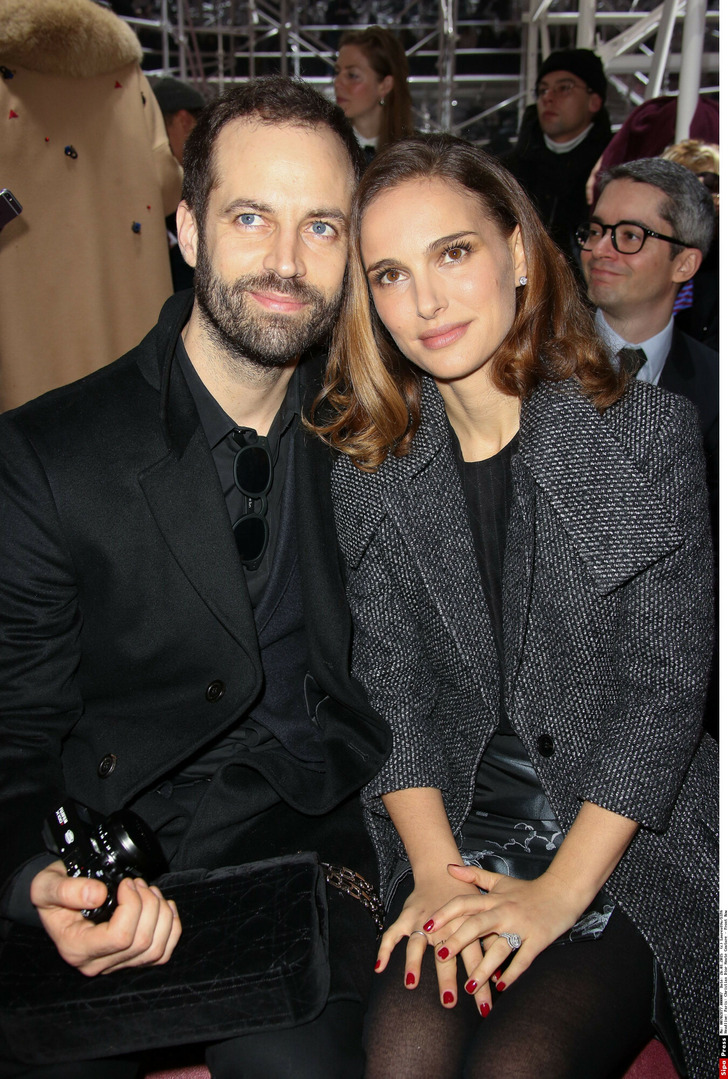 LaurentVu / SIPA / East News
Another secret of a happy marriage is not to mix your work with your personal life. Even though Portman and Millepied met while filming a movie together, they try not to cross their working paths. The choreographer believes that this doesn't do any good to a relationship, and that there are other ways to make your family life more interesting and inspirational.
They welcomed another child.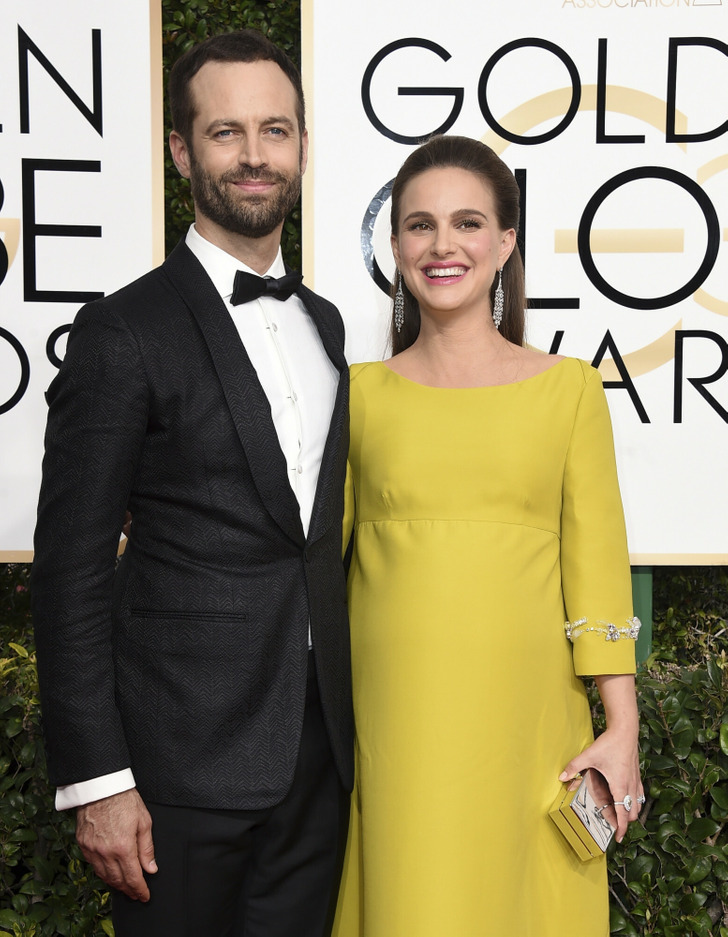 Jordan Strauss/Invision/AP/East News
5 years after giving birth to their first child, the couple decided to have another. Their daughter's name is Amalia. Motherhood continues to inspire Natalie to avoid making judgments about other people's life choices. Her personal experience proved to her that parenthood is a personal choice. Natalie believes that there are no rules that define whether you're a good mother or not. For some people, it's best to return to work as soon as possible; for others, it's best to give up their career for some time.
She got a chance to work with her husband again.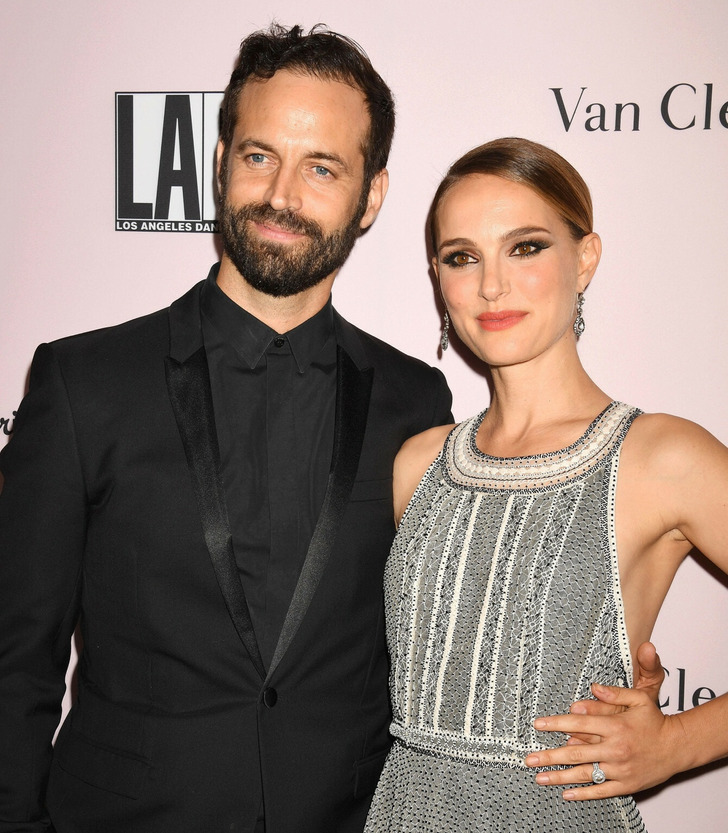 Mayer / face to face / FaceToFace / REPORTER / East News
Career and family are equally important to Natalie. Even though she tries to hide her children from prying eyes, she and her husband are still public figures. In 2018, Portman managed to work with her husband on set the movie Vox Lux again. Natalie called this experience funny.
According to Portman, Millepied knows her strengths and weakness in dancing, and this helped them create choreography very seamlessly and quickly.
She agreed to appear in Thor: Love and Thunder because of her children.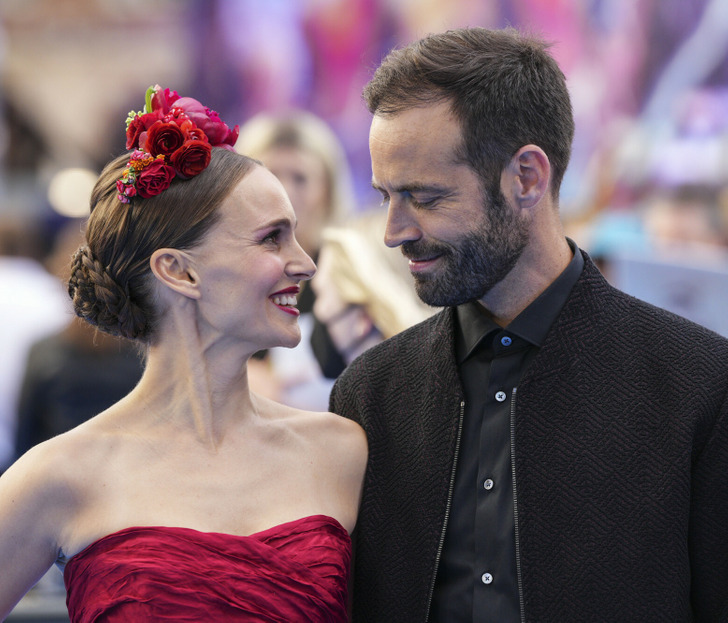 AP/Associated Press/East News
One of Natalie's latest roles was Jane Foster in Thor: Love and Thunder. She decided to take on this role again for the sake of her family. Her son and daughter begged her to take part in the movie, and they even worked as extras on set. "I feel like it's the phase of my career where I'm really trying to just impress my kids. They were so enthralled by this process, getting to visit the set and see me dressed up in a cape. It's very rare that my kids are like, 'Please go to work!' Usually, it's quite the opposite."
To film Thor: Love and Thunder, the family had to move to Australia. And during the breaks, Portman and Millepied found time for romantic dates. And to prove that their love is alive as ever, Natalie wrote a few touching words on her Instagram to celebrate their tenth wedding anniversary: "10 years today and it keeps getting better..."
Do you manage to keep balance between work and personal life? Share your secret in the comments below.
Preview photo credit Mary Evans / AF Archive / Graham Whitby Boot / East News
,
AP/East News
Cheery
/
Films
/
Hollywood Stole Natalie Portman's Childhood, but She Doesn't Make the Same Mistakes With Her Own Children