"I'm Absolutely Loving Being a Dad." Rupert Grint Named His Daughter Wednesday and Has Already Given Her a Magic Wand
The star of the Harry Potter franchise, Rupert Grint, will always be the red-haired, sincere, and brave Ron Weasley to the millions of fans of the saga. But to his daughter, no matter how many iconic roles he has yet to play, the actor will forever be a dad. And Rupert has already proven to be a very gentle and caring father.
Rupert and his long-time love, Georgia Groome, announced that they were expecting a baby in April 2020. The couple, known for their reluctance to talk about their relationship in public, were photographed while out shopping, and the round belly of the star of the romantic teen comedy Angus, Thongs and Perfect Snogging didn't escape the paparazzi's watchful eye.
Nevertheless, for the actor's loyal fans, the news was hardly a surprise. Back in 2018, Rupert said in an interview that he was ready to settle down and have kids. At the same time, he said that if he had a son, he was considering naming him Ron, as it was a good name, but decided that the surname Grint should not be combined with monosyllabic names.
In May 2020, the couple had a daughter. For six months, the young parents kept quiet, until Rupert created an Instagram account in November and posted a touching photo with the baby girl, introducing her to the world as Wednesday G. Grint. Fans were overjoyed. Not only did the post itself go viral, but Ron's Instagram page entered the Guinness Book of World Records as the account to reach one million followers in the shortest amount of time.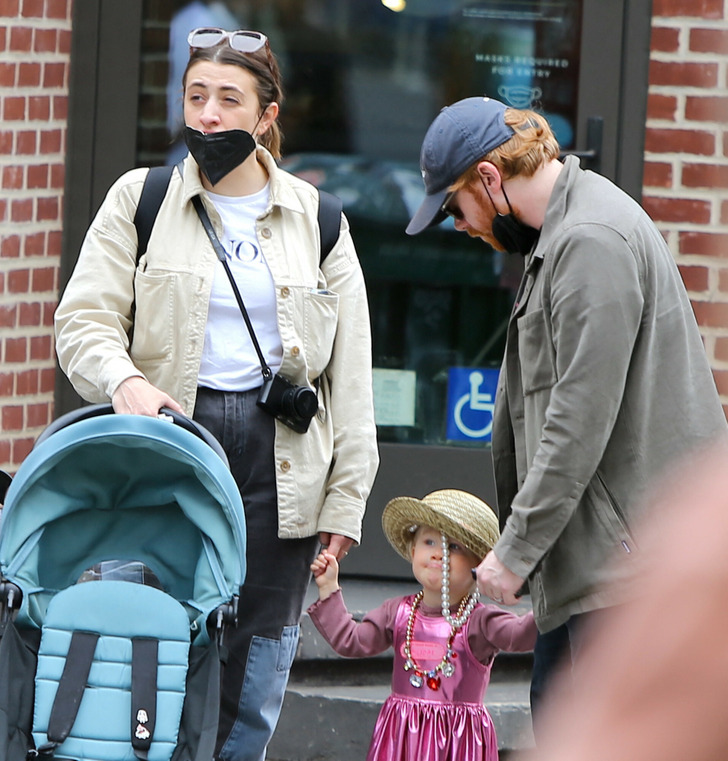 Dylan Travis / ABACA /Abaca / East News
By choosing this name for their daughter, Rupert and Georgia were a step ahead of the times. In two years' time, with the release of Tim Burton's series about the Addams Family, many parents would want to name their baby girl after the brave young protagonist played by Jenna Ortega. But at the time, the happy parents were most likely thinking of the version of Wednesday played by Christina Ricci.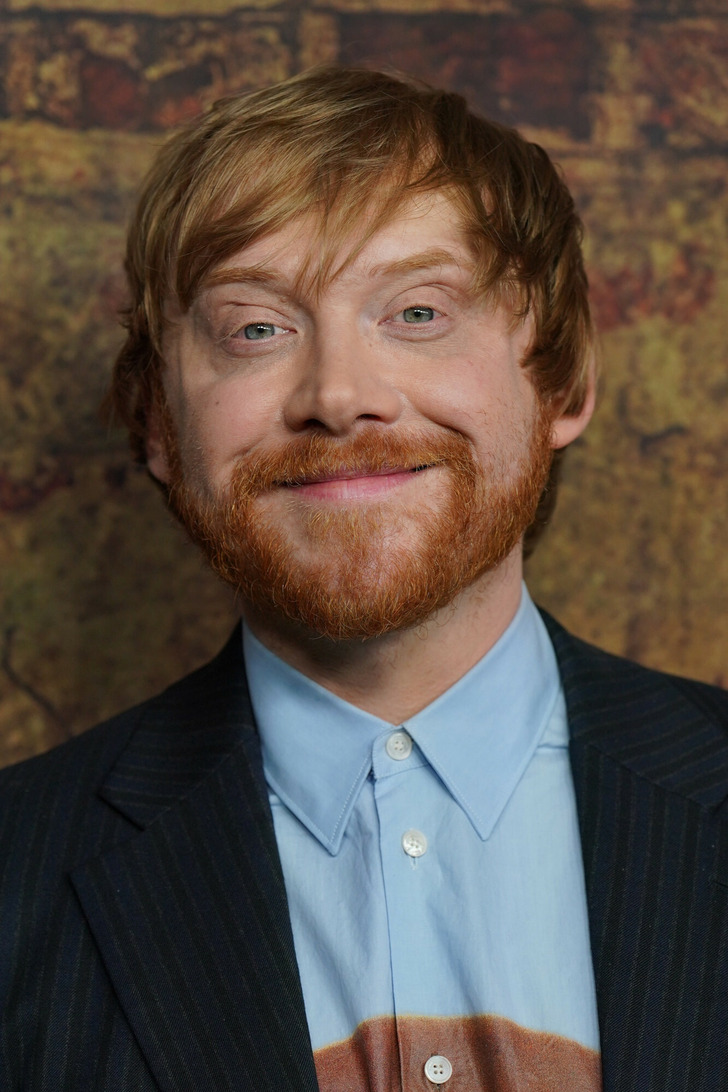 Kristin Callahan / Everett Collection / East News
The actor has said how fatherhood has changed him as a person. He reports that it's a whole new, and even frightening, kind of love for him, but also confidently states: "It's great. I'm absolutely loving being a dad. It's just the best thing." Rupert has felt the anxiety of parenthood especially keenly because at the time of Wednesday's birth he was, and to this day still is, working on M. Night Shyamalan's series, Servant. It's a mystical psychological thriller in which the plot revolves closely around how unbearable it is for a family to come to terms with the loss of a baby.
Rupert is one of those stars who doesn't like openly talking about their private lives in public, but giving numerous interviews he, like all loving fathers, proudly talks about his daughter. This is how fans learned that she already has her own Hogwarts robe — "Gryffindor, obviously" — a magic wand, and a PEZ dispenser with Ron Weasley's head on it.
The actor has even shown his daughter excerpts from the famous franchise, but of course, the baby doesn't recognize her dad in character yet. Rupert is waiting for her to be old enough so they can watch all the movies together.
The star also shared sweet details about his little princess, such as the fact that she loves hoagies and water ice, and she absolutely adores the shop Target and the moon. Rupert says: "She's obsessed with the moon. I like the moon, but I've never really paid it much attention. It's an amazing thing. She's taught me to appreciate everything again." Parents will know exactly what he's talking about.
Cheery
/
Films
/
"I'm Absolutely Loving Being a Dad." Rupert Grint Named His Daughter Wednesday and Has Already Given Her a Magic Wand