Zac Efron Knows That Family Is the Most Important Thing. He Spends Weekends With Relatives and Adores His Sister, Who's 32 Years Younger Than Him
Few things in the world can compare with the happiness of having a big and loving family. Zac Efron knows this very well and tries to spend plenty of time with his relatives. Our hearts melt like ice cream in summer when we see how much he cares for every single one of his relatives.
He enjoys spending time with his younger brother.
Zac has a brother whose name is Dylan and is 5 years younger than his famous brother. They not only interact as family members but also work together. Dylan was the producer of the travel show Down to Earth with Zac Efron, where the actor traveled around different countries looking for a healthy and calm life.

As true brothers are supposed to do, they often spend time together outside of work. You can see photos of them fishing, playing golf, bungee jumping, and swimming in waterfalls.
"Honestly, I never, in my wildest dreams, would've thought that the little terror, devil, monster that was my little brother would turn into my very best friend. I'm so proud of the man you are today. Let's save the world together- one waterfall at a time. Love ya, little brother!"
He adores his step-sister, who is 32 years younger than him.
Little Olivia has always basked in her older brothers' love — she is their step-sister. Zac's father got married after divorcing Zac and Dylan's mom.

The brothers often share moving photographs with their younger sister and are even fighting to win over her heart. Zac spent Valentine's Day reading tales to the girl and Dylan spent a lot of time choosing a great Christmas present for her to become her favorite older brother.
He supports his grandfather, who is in a nursing home.
Zac and Dylan's grandfather spends most of his time in a special facility for the elderly, but the grandkids don't forget about him and never let him get bored. A couple of years ago, they conducted an operation, helping their grandfather "escape" from the facility.

Zac recorded a cute video where he and his brother drive up to the nursing home to the Mission Impossible (a Tom Cruise film) theme and arrange an escape for the old man. Afterward, they went to Zac's home and spent a great time watching a football game.
"And from the day I came into this world, he taught me everything — how to tell stories, ski, laugh, love, work hard, and appreciate the beautiful things in life — paying it forward, treat others as one would like others to treat oneself."
He's grateful to his parents for an awesome upbringing.
The actor has always been grateful to his parents and says they gave him the best childhood. He once said he was the shortest kid at school and the worst basketball player on the team. To support his son, his father David made him a basketball hoop and coached Zac.

Zac has a lot of warm feelings for his mom Starla. He often shares photos of them together and says how much he loves her. And even though David and Starla got divorced in 2016 and his father remarried, Zac still has immense respect for both of them.
He's not yet ready to have children of his own.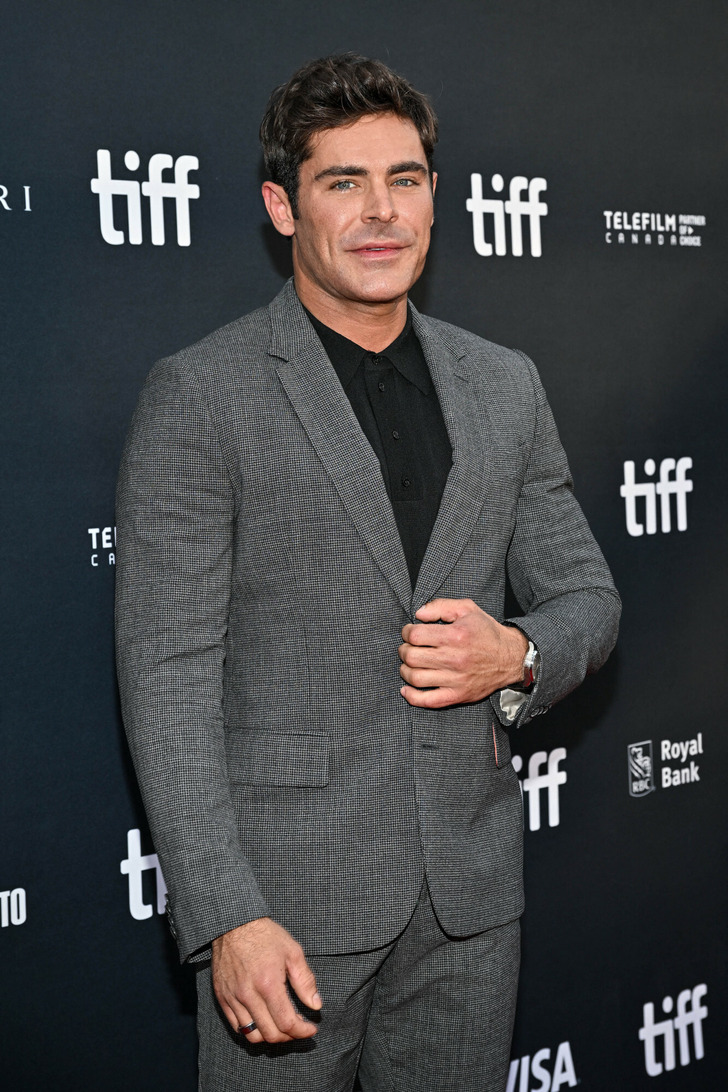 Reynaud Julien/APS-Medias/ABACA/Abaca/East News
At the moment, the actor is not in a relationship, and he's fully focused on his career. But looking at how he is with little Olivia, it's obvious he'd be a great father. But Zac doesn't agree.

He thinks he's not ready to be a dad at the moment, and working on Firestarter, where he played the father of a teenager, convinced him of that. In an interview, he said that this role made him realize he needed to grow to become a father in real life.
Cheery
/
People
/
Zac Efron Knows That Family Is the Most Important Thing. He Spends Weekends With Relatives and Adores His Sister, Who's 32 Years Younger Than Him